Motoring, Road Traffic Offences & Taxi Appeals
Motoring and Road Traffic Offences
At KBS Solicitors our highly experienced team of solicitors have expertise in providing motoring law advice for both individuals and companies and has been defending the motorist for over 18 years in complex laws that drivers face on a daily basis here in the UK. We defend clients accused of a variety of offences such as:-
Drink Driving / Over prescribed limit
Speeding
Dangerous Driving
Careless Driving
Failing to Furnish
No Insurance
Disqualification
Death by dangerous driving
Death by careless or inconsiderate driving
Death whilst driving unlicensed
12 points – totting up
Failure to provide specimen
Driving whilst disqualified
Mobile phone offence
Tachograph offences
Road rage incidents
Drug driving offences
Motoring law is extremely complicated making it essential that you seek the advice of a specialist such as ourselves.  We offer expert legal advice no matter how minor or major the offence.  Our solicitors can help you keep your licence, avoiding a ban and severe penalties.  Please contact us if you have been accused of a motoring offence, as the prosecution may be unlawful or flawed and you may have a defence that may negate any fines or points.
Taxi Appeals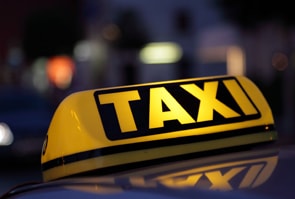 KBS Solicitors are specialists in all aspects of Taxi Licensing Law. The holding of a taxi licence or operator's licence can be the only source of income for some individuals and should you face any enquiry or prosecution, KBS Solicitors will ensure that all is done to help preserve that individual source of income.
We are able to represent individuals and taxi associations nationwide from committee hearings right through to court, having knowledge in all of the relevant case law appropriate to taxi licensing as well as the Licensing Acts governed by law.
If you are involved in the taxi trade as a driver or proprietor and face prosecution or enquiry by the authorities we can help to protect, retain and secure your licence, as well as being safe in the knowledge that your licensing problem will be dealt with in the strictest confidence as well as efficiently and promptly.